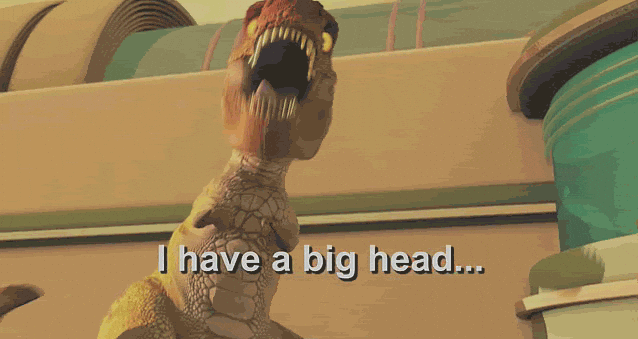 Do any of your riders have a head so large it doesn't your normal helmets? It's not an uncommon problem. I've read about it in multiple forums, and recently had a reader ask for helmet recommendations for this. I didn't have a good answer off the top of my head, so I thought it would make a good blog post to research and compile the responses. This is not comprehensive, but gives you a good start. Please leave comments at the end if you have anything to add!
We'll start with some context.
How To Measure Your Head For a Helmet
Basically, you measure around the person's head and record the diameter, which corresponds to a helmet size. Read this article for more info.
Understanding Helmet Sizes
Measuring is the easy part. Knowing what helmet size to get can be complicated:
for head size, some companies use inches while others use centimeters
for helmet size, some companies use numbers (7, 7.5, 7 3/5, etc) while others use words (SM M L XL; or S/M and M/L; or S/M and L/XL)
the sizing chart (relationship between head size and helmet size) is often different per company (example: IRH says a 7 3/4 helmet is a 24 inch head, while Troxel says it's a 25 in)
However, there is a general continuity across most helmets. I think Ebay has a good list of head to helmet size correlations. Here is their list for what is usually sized Large and up:
cm          in           hat size
57 cm    22 in      7
58 cm    22.5 in  7 1/8
59 cm    23 in      7 1/4
60 cm    23.5 in  7 3/8
61 cm    24 in      7 1/2
62 cm    24.5 in  7 5/8
63 cm    25 in      7 3/4
I would add
65 cm    25.5 in  8 (for Charles Owen helmets)
So that gives you some idea about how head size and helmet size relate and are figured out.
Helmet Brands Size Large
For a list of all the sizing charts for helmet brands, see Dover Saddlery's Helmet Manufacturer Sizing Charts. It's really a great page, I hope they keep it up to date. I took the largest size for each brand according to Dover's chart and put them in order from smallest-large to largest-large:
Brand                  in           cm         hat size
Tipperary:          22 ¼      56.5       7 1/8
Aegis:                  23.5       59          7.5
Uvex:                  24          60-61    XL
IRH:                     24          60.9       7 ¾
GPA:                    24.4       62          7 5/8
Samshield:         24.4       62          7 ¾
Troxel:                25          63.5       7 ¾
Charles Owen:  25.5       65          8  <— Pricey, but the biggest one out there I found
The Extra Extra Large Head
The problem is, some people have even bigger heads than the above! I read people asking about 27-28 in heads. Yet there are barely any helmets that reach a size 8, much less ones that don't cost $200+. (Someone needs to cache in on this niche, because there's a market there, albeit very small).
Here are the helmets people listed on the forums as the ones that worked best for large heads:
Other Thoughts
"I contacted Charles Owens and told them about our center, and they kindly sold us a helmet at a reduced price."
"I corresponded with several companies and all said that any new helmet would have to go through testing that would take months and be cost prohibitive."
Troxel helmets run a little larger and seem to have more room on the sides for rounder heads.
The rider gets their own custom made medical helmet, doctor approved for therapeutic riding.
About that "Alternative Helmet Use" – there's PATH Intl. guidelines for that, if you're into that kind of thing 😉 A few notes from the Standards:
Alternative helmet use is only allowed under very specific extreme circumstances (see the Standards for a list)
First choice is a ASTM-SEI equestrian helmet
Second choice is a CPSC bike helmet or ASTM-SEI helmet for another sport IF it covers the head adequately
Third choice is a non ASTM-SEI or CPSC helmet made of rigid or soft flexible foam, from a therapeutic equipment supplier, another sport, or custom made – use with extreme caution!
Alternative helmet use participants MUST have written evaluation/justification by "an appropriate licensed/credentialed health professional (PT, OT, SLP or MD)" that states the risk and need for helmet and recommends which type to use
Alternative helmet use participants MUST have a leader and two sidewalkers, stay within an enclosed and safe arena during activities and therapies, and be directly supervised by an occupational, physical or speech-language therapist (so if you don't have a PT/OT/SLP on staff and there with the rider, you can't do it!)
SO, I want to know, what helmets have YOU found to work for your large headed riders? What's been your experience? I know at least one reader who would really appreciate your response!
Sources
****************
Note: This is not professional advice, this is a blog. I am not liable for what you do with or how you use this information. The activities explained in this blog may not be fit for every rider, riding instructor, or riding center depending on their current condition and resources. Use your best personal judgement! If you would like to contribute an activity or article, please contact me here, I would love to hear from you!